TOP 9 best movies with BDSM context
"The more pain you inflict on me, the more my heart is inflamed and my senses are inflamed." Leopold von Sacher-Masoch.
The Austrian writer Sacher-Masoch was attracted to situations of brutality; he liked looking at pictures of executions, and his favorite reading was the lives of the martyrs. An important personality of his childhood was Countess Xenobia, a relative from the father's side, who was extremely beautiful and at the same time cruel woman. Once, playing in a hiding place with his sisters, he hid in the countess's bedroom and witnessed how the countess first brought her lover there, and a few minutes later her husband burst into the bedroom with two friends. The Countess beat and drove out three uninvited guests, the lover ran away, and Leopold imprudently betrayed his presence, after which the Countess beat him too. However, the boy felt an incomprehensible pleasure. The man soon returned, and Leopold, hiding behind the door, heard the blows of the whip and the count's groans. The whip and furs, which the Countess loved to wear, became constant motives in the work of Sacher-Masoch.
Knowing your fetishes through pain is very sexy. If you have never thought about what you like, then this list of films is for you.
The Story of O (1975)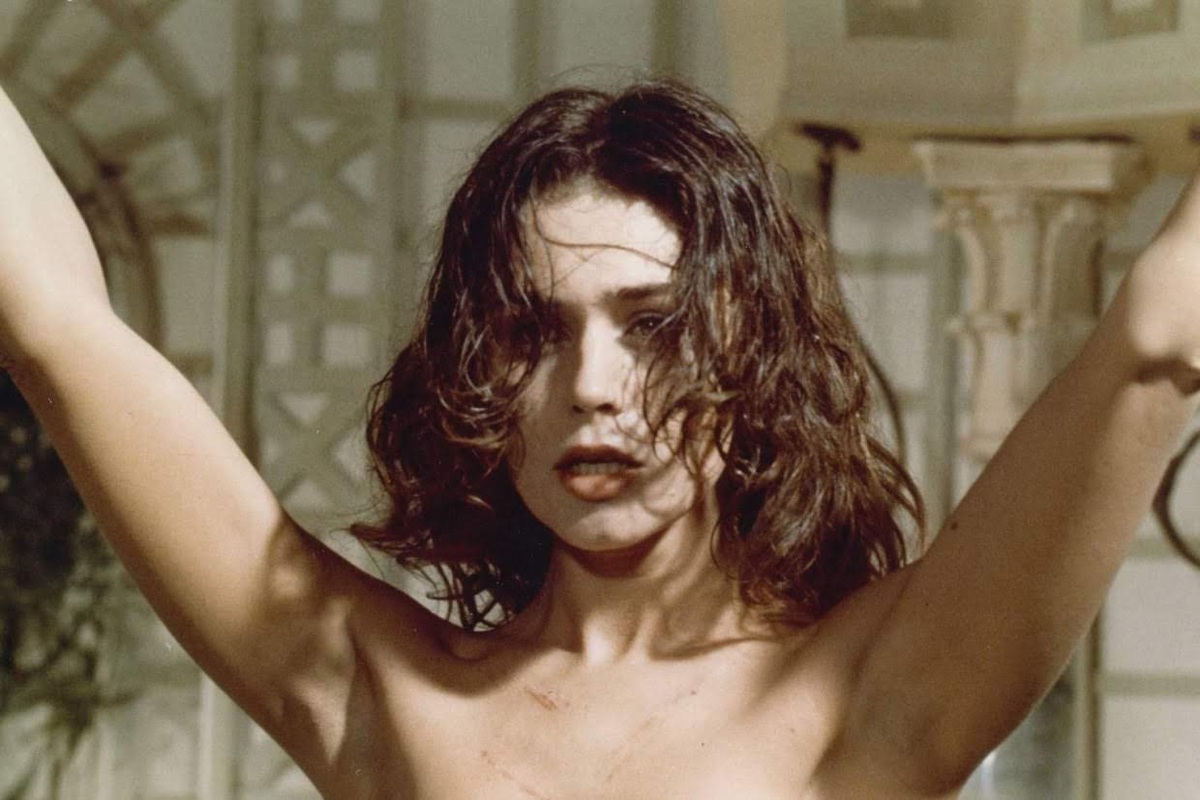 A young woman fashion photographer, known only as O, is taken by her lover René to Château Roissy, where she is subject to various sexual and sadomasochistic acts as part of her training to serve the members of the club. O is taught to be constantly available for oral, vaginal, and anal intercourse. She is regularly stripped, blindfolded, chained and whipped. She leaves Roissy wearing an iron ring as a sign of her initiation and indicator to men in the society that she is a sex slave.
The Story of O: Part 2 (1984)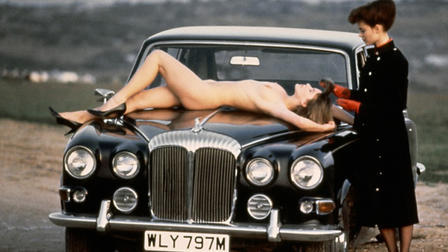 O, initiated by Sir Stephen to all subtleties of eroticisms became dominating. A powerful industry group engages O to discredit the leader of an American competitor financial empire, James Pembroke. Upon Pembroke arrival in a splendid castle in France, O has the role of compromising his entire family: father, wife, son and daughter will succumb to the perverse and seductive talents of O who will meet only few resistances.
Basic Instinct (1992)
Detective Nick Curren is investigating a perverse sexual murder case. Suspicion falls on the friend of the murdered Katherine - a writer, author of shocking novels, who in her last book described in detail an absolutely similar crime.
But the charming, incredibly sexy writer has an amazing ability to manipulate men, awakening in them one of the most basic instincts.
The Image (1975)
Bored playboy Jean, while mingling amongst a group of wealthy socialites at a literary party, spots Anne, a ravishing blonde that immediately wants to know her better. Also at the party, and looking equally as bored, is Claire, an old friend of his who he approaches so that he learn more about this beautiful and mysterious blonde. He is quite surprised to find out that they are an item, as he had no idea that Clair swung that way. Turns out that Claire is the mistress of young Anne and she begins to draw Jean into her world of sadistic pleasures. Claire is a strong and powerful force, cold and cruel, while Anne's submissive nature hides a volcanic desire that hints at who is actually in charge of this relationship. Then there is Jean, who is so drab and boring that it almost hurts to watch him on screen. The nature of Claire and Anne's relationship becomes quite apparent to Jean when they visit a public garden and Claire orders Anne to steal a rose, and hide its thorny stem under her.
Venus in Fur (2013)
Thomas Novacheck is a writer-director of a new play, an adaptation of the 1870 novel Venus in Furs by Austrian author Leopold von Sacher-Masoch. Alone in a Parisian theatre after a day of auditioning actresses for the lead character, Wanda von Dunayev, Thomas laments on the phone the poor performances to come through. As he is preparing to leave the theatre, an actress named Vanda arrives disheveled. In a whirlwind of energy and unrestrained aggression, Vanda persuades the director to let her read for the part. To Thomas's amazement, Vanda shows great understanding of the character and knows every line by heart. As the audition progresses, the intensity is redoubled and the attraction of Thomas turns into obsession.
Walk All Over Me (2007)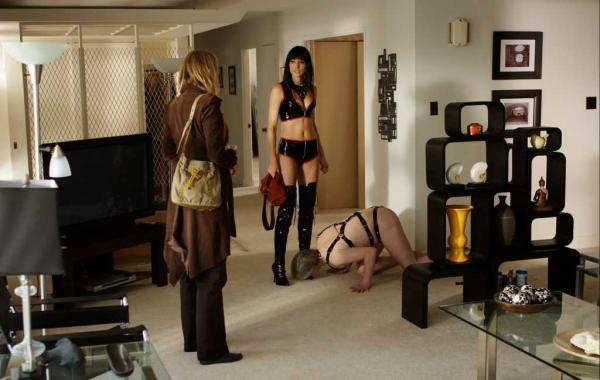 Alberta leaves her small hometown to move to the city, and she moves in with her former babysitter, Celene, who wears thigh high boots and is now a professional dominatrix. Out of money, Alberta decides to impersonate her roommate's identity, lured by the $300 per hour pay rate. While working with her first client, Paul, three men break into the house, believing that Paul stole half a million dollars from them. Paul defends himself, saying that whatever money he has, he had won at the casino. Alberta flees the scene, grabbing Paul's money on her way out, which leads the robbers to believe that she is involved with the theft as well. For the rest of the movie, Alberta and Celene try to deal with the three robbers, and rescue Paul from them.
A Dangerous Method (2011)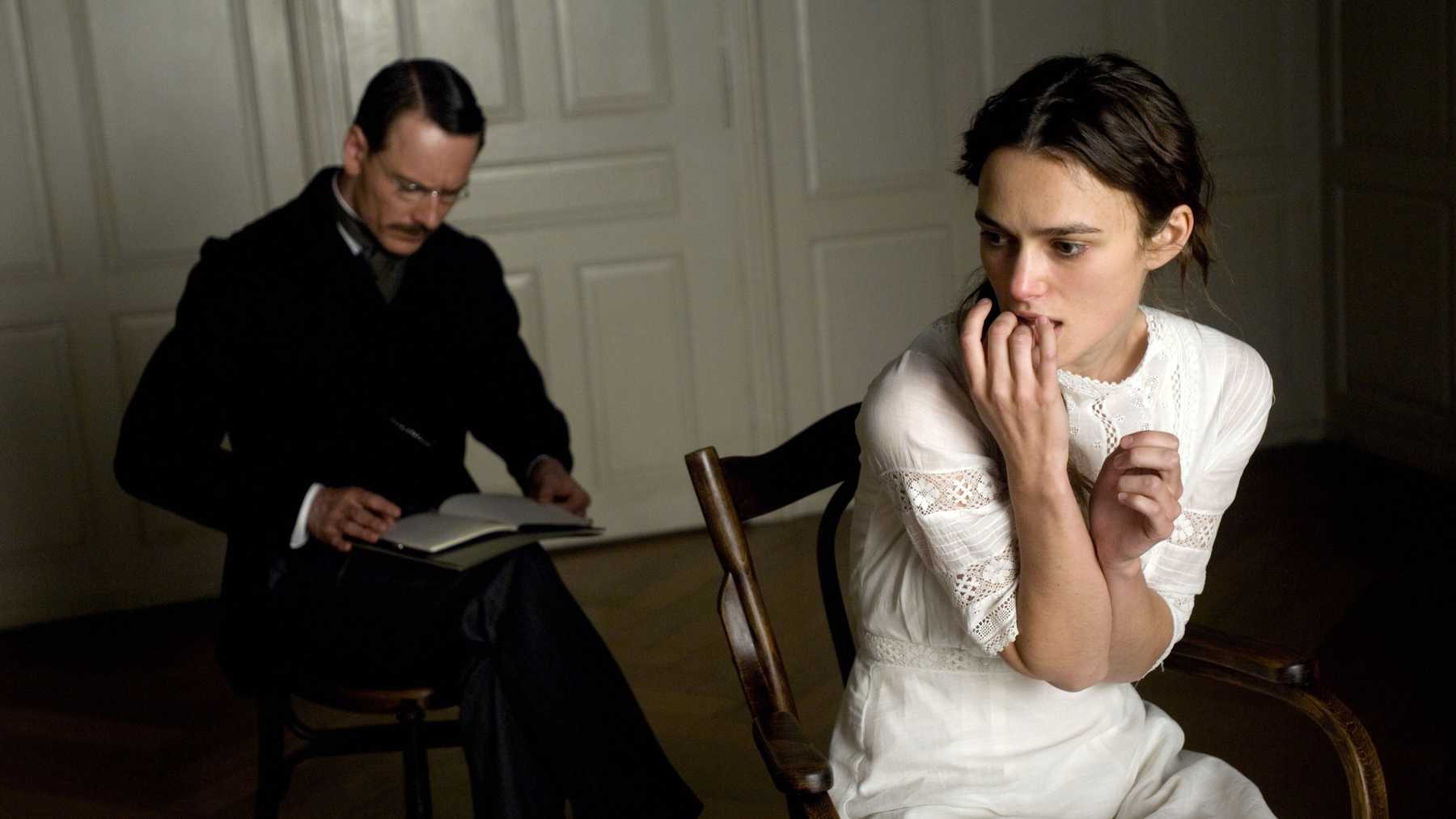 The film is set in the pre-war years of the early 20th century. The script of the picture is based on real events from the biography of the "father of psychoanalysis" Freud and his student Carl Jung, as well as their patient Sabina Spielrein, suffering from hysterics and sadomasochistic inclinations. Jung, who initially tries to maintain professionalism, eventually breaks the taboo on sex with the patient and includes spanking and bondage in their relationship.

Nine ½ Weeks (1986)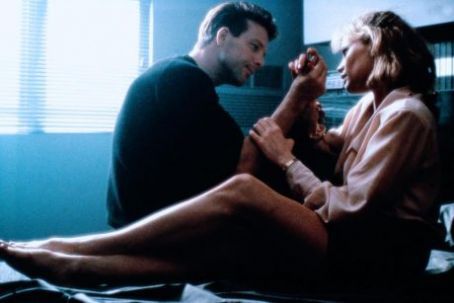 An erotic story about a woman, the assistant of an art gallery, who gets involved in an impersonal affair with a man. She barely knows about his life, only about the sex games they play, so the relationship begins to get complicated.
SM-rechter (2009)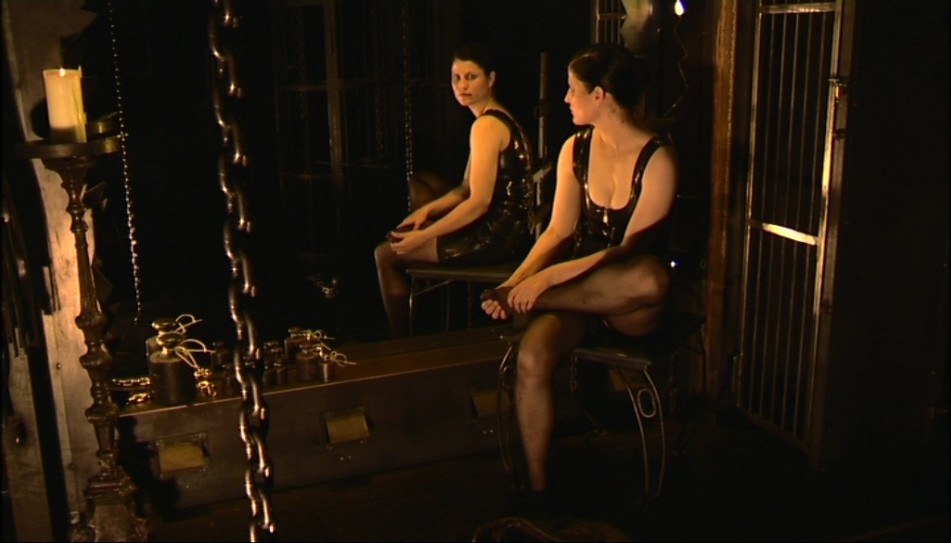 In 1997, the Belgian public was in shock when judge Koen A. was convicted for the S&M relationship with his wife. Although their life was destroyed by the verdict, Koen and his wife Magda remain together today. The film is a story about dark sexuality and true love, told from the lover's unique point of view.